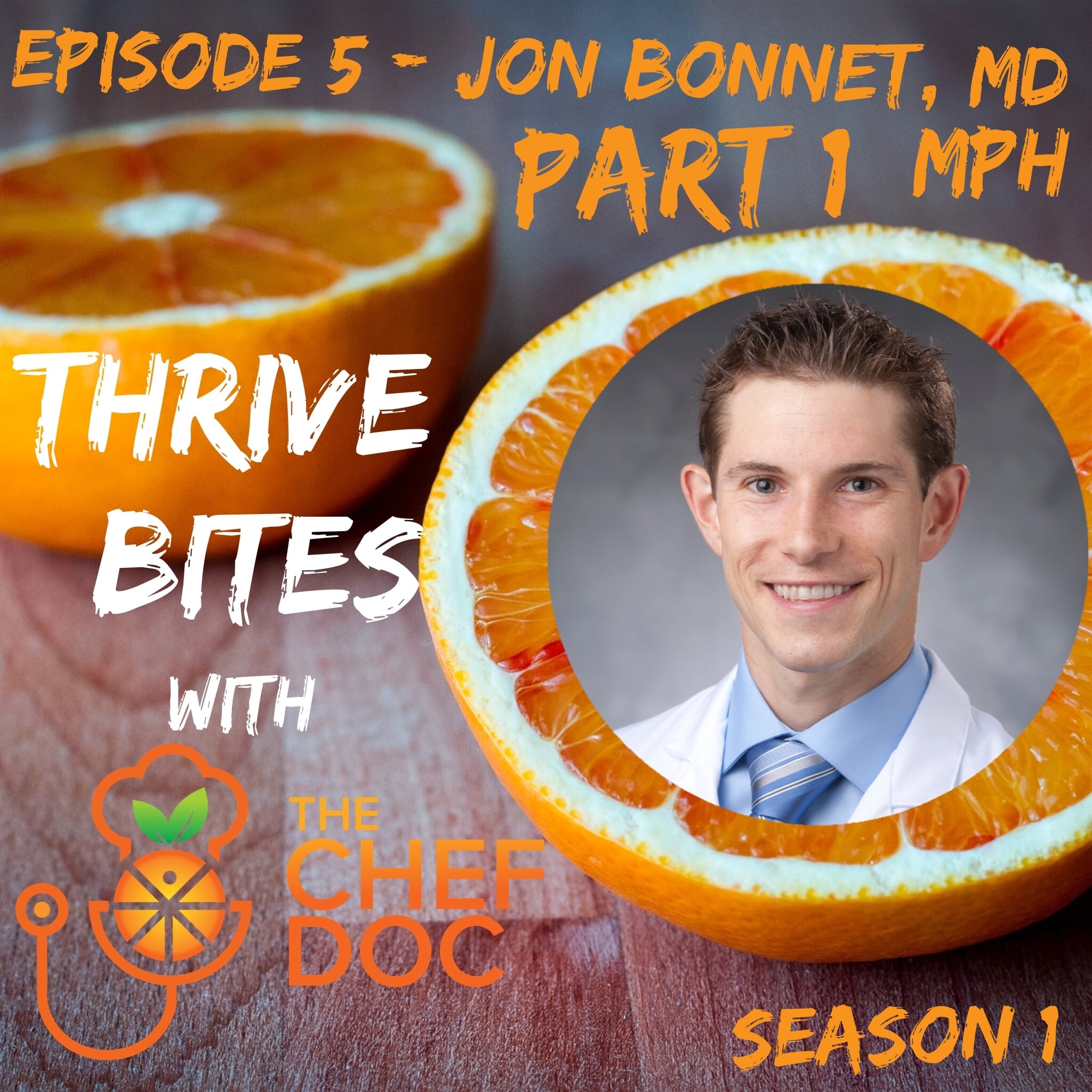 In this two-part episode, I talk with my good friend and colleague Jon Bonnet, MD about the world of Lifestyle Medicine and Obesity Medicine. 
In this first part, he explains what in the world is Lifestyle Medicine. Did you even know it even exists?!?!?!?! Let's get back to the pillars of health!
Jonathan Bonnet is a board-certified Sports, Obesity, and Lifestyle Medicine physician. He is currently pursuing a Master's degree in Public Health at Harvard while working at the VA Hospital in Gainesville. Jonathan has a background in exercise physiology and is also a certified personal trainer. He completed his undergraduate and medical school studies at Ohio State University before finishing his Family Medicine residency at Duke University, and his Sports Medicine Fellowship at the University of Florida. 
Jonathan served on the board of the American College of Lifestyle Medicine from 2014-2016 and is currently on the editorial board of the American Journal of Lifestyle Medicine. He has published research in sleep medicine, nutrition, sports and exercise, obesity, and behavior change. He has received numerous awards, including teaching awards from Duke University's Family Medicine Department and from the Society of Teachers of Family Medicine. Jonathan has a passion for health promotion and disease prevention and literally "walks the walk" with his patients through his involvement with the nonprofit organization, Walk With A Doc. 
Social Media Links:
Facebook: https://www.facebook.com/jon.bonnet
LinkedIn: https://www.linkedin.com/in/jonathanbonnetmd/
*Interview views are opinions of the individual. This podcast is not a source of medical advice*